Photo courtesy of Isle Media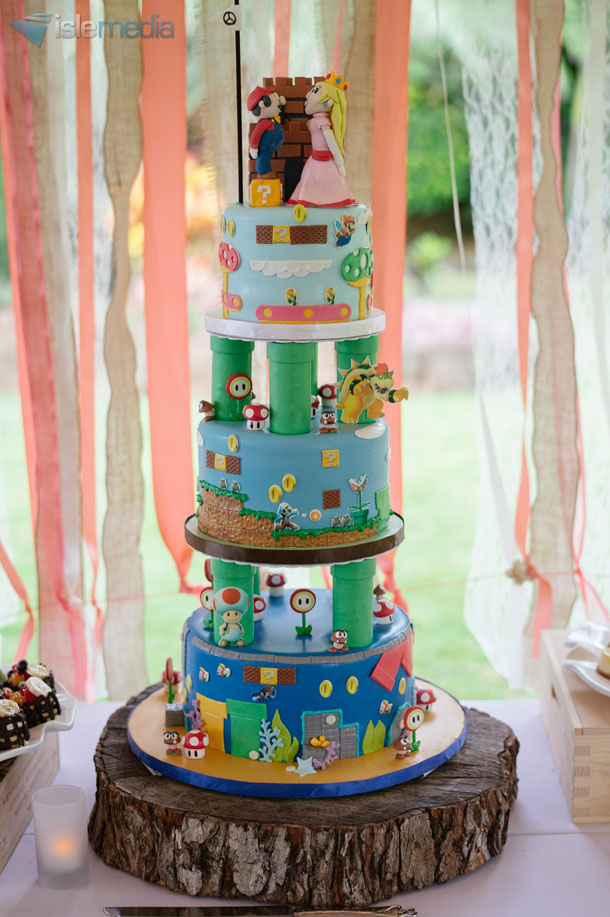 Alisa and Joel were recently married at the beautiful Loulu Palm Estate. They came to us with a very special vision for their cake, and we were more than happy to oblige with their Mario-themed wedding cake.
They wanted LOTS of detail for their tiered cake so we designed each tier to be a different scene from the video game. The bottom tier is the underwater level, with Mario swimming. The middle tier is the land level with Mario running, and the top tier is the sky level with Mario flying. Each tier was separated with warp pipe columns, and handmade gumpaste characters from the game – magic mushrooms, fire flowers, Bowser, Toad, Goomba and more!
Photos courtesy of Kristin Kato
For the cake topper we created a 3-D version of the brick castle with Mario (standing on a ? block) and Princess Peach standing in front of the castle, kissing.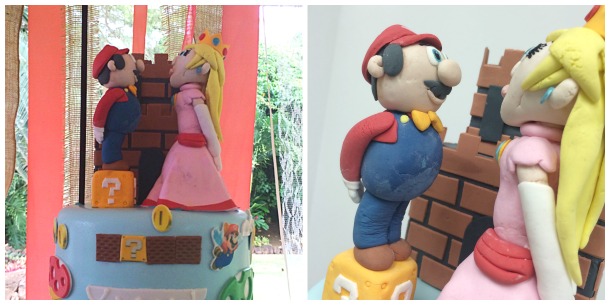 In addition to their tiered cake, they also had two ? block cakes, with a super star and magic mushroom atop each.
We had a great time working on this super fun cake, and apparently our fans like it too, as it was our most liked-photo on Instagram with 1067 likes! To see more from their wedding, search hastags #joelandalisa and #l4loveweddings.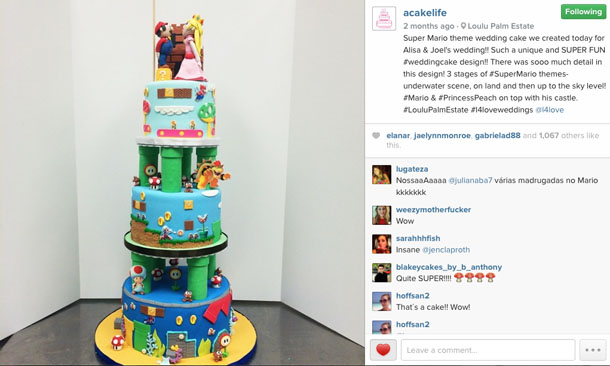 Last but not least, a big shout out to Lauren Smith from L4 Love as she did an amazing job with wedding coordination for this special couple.
Vendors:
Venue: Loulu Palm Estate
Coordinator: Lauren Smith of L4 Love
Photography: Isle Media
Cake: A Cake Life