Flavors
All of our yummy cake flavors & fillings can be mixed and matched to create your ultimate taste satisfaction!
Cake Flavors
Yellow Butter Cake
Devil's Food
Vanilla Chocolate Marble
Orange Dreamcicle
Cool Lemon
Carrot
Red Velvet
Guava
Coconut
Cake Fillings
Vanilla Cream
Chocolate Cream
Cream Cheese
Fresh Strawberry Cream
Chocolate with Fresh Raspberry Cream
Lemon Cream
Peanut Butter Cup
Cookies N Cream
Pineapple Cream
Coconut Cream
Guava Cream
Lilikoi Cream
Cake Icings
White Buttercream
Chocolate Buttercream
Rolled Fondant
Cream Cheese (for cupcakes only)
Naked or Semi-Naked finish
Popular Pairings: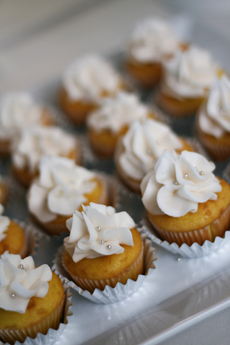 1. Strawberries N' Cream:
Our classic Yellow Butter Cake paired with our Fresh Strawberry Cream filling will remind you of a strawberry shortcake.
2. The Classic Lilikoi:
The Lilikoi cream filling is popular among our local clients who are more familiar with Lilikoi (also known as Passion Fruit).  Our Yellow Butter cake with Lilikoi cream (along with Guava, and our other fruit creams) is made with a fresh Lilikoi puree, mixed with whipped cream. Because of this, it is able to retain its distinctive tartness and serves as a nice balance between sweet and tart.
3. Chocolate Oreo:
Devil's Food Chocolate Cake mixed with our Cookies n Cream filling.  Whole ground Oreos mixed with light whipped cream.
4. Guava & Guava:
The Guava cake and filling are both made with fruit puree and contain no artificial syrupy sweeteners (unlike many other guava cakes).  It is a different take on a typical guava cake.  The best way to describe this cake is "very natural" and it is another popular choice among locals.
5. Coconut Pineapple:
This is our light Pina Colada flavor. Your Coconut Cake is made with fresh coconut milk and is paired with our light Pineapple Cream filling, made with a pineapple puree.  This is our most popular flavor with destination wedding clients.
6. Red Velvet Cream Cheese:
The ever popular Red Velvet Cake is perfectly paired with our Cream Cheese filling.
Other Recommendations
Marble Cake:
Our chocolate and yellow butter cake marbled together with layers of Chocolate Cream filling with Fresh Raspberries.
I Heart Chocolate:
Our Devil's Food Chocolate Cake layered with a light Whipped Chocolate Cream filling.
Lemon Drop:
A sweet Lemon Cake is matched with a cool Lemon Cream filling.  Both are made with lemon zest and lemon juice.
Carrot:
Carrot Cake flavored with orange zest and paired with our Cream Cheese filling.  Our Carrot Cake is light and does not contain any nuts.
Orange Dreamsicle:
An orange cake flavored with fresh orange zest and layered with a light vanilla cream filling.
You can enjoy any of our yummy cake flavors as Cupcakes too! Cupcakes are the perfect treat to share with your family, friends and special guests at your wedding or celebration!